Kick start your Canicross journey
with our online beginners course! This progressive self-paced course will take you and your dog from total Canicross newbie through to being able to run 3 mile adventures together safely upon completion!


Being in the right kit and building up your Canicross running and skills together safely is crucial in injury prevention to both you and your dog, as well as creating strong foundation training to set you up for a successful Canicross future together.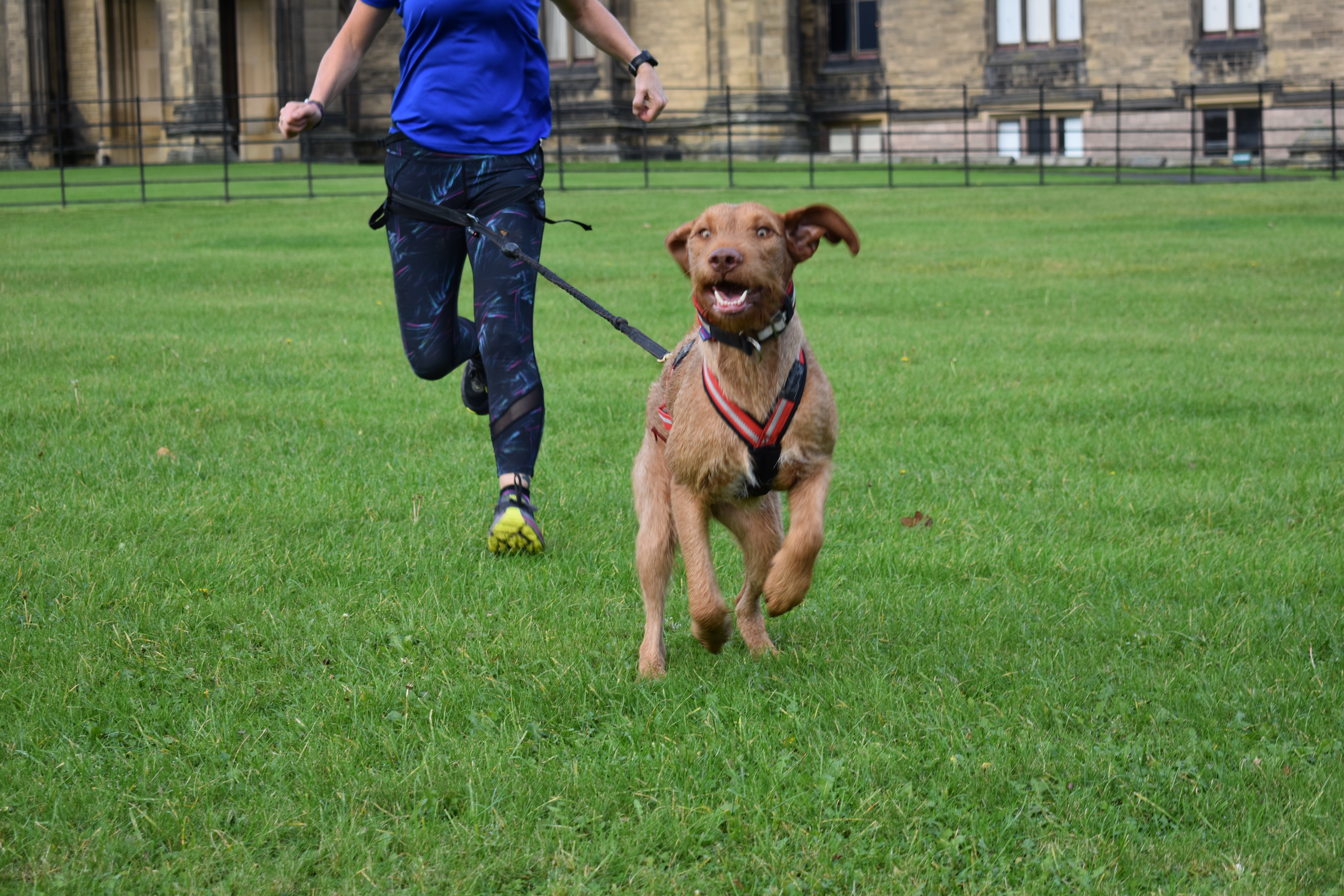 ''Anyone can take part and enjoy Canicross. It's not about how far or fast you can run, but about how much fun you have along the way together!''
Emma Cook - Head Canicross Instructor at Sporty Paws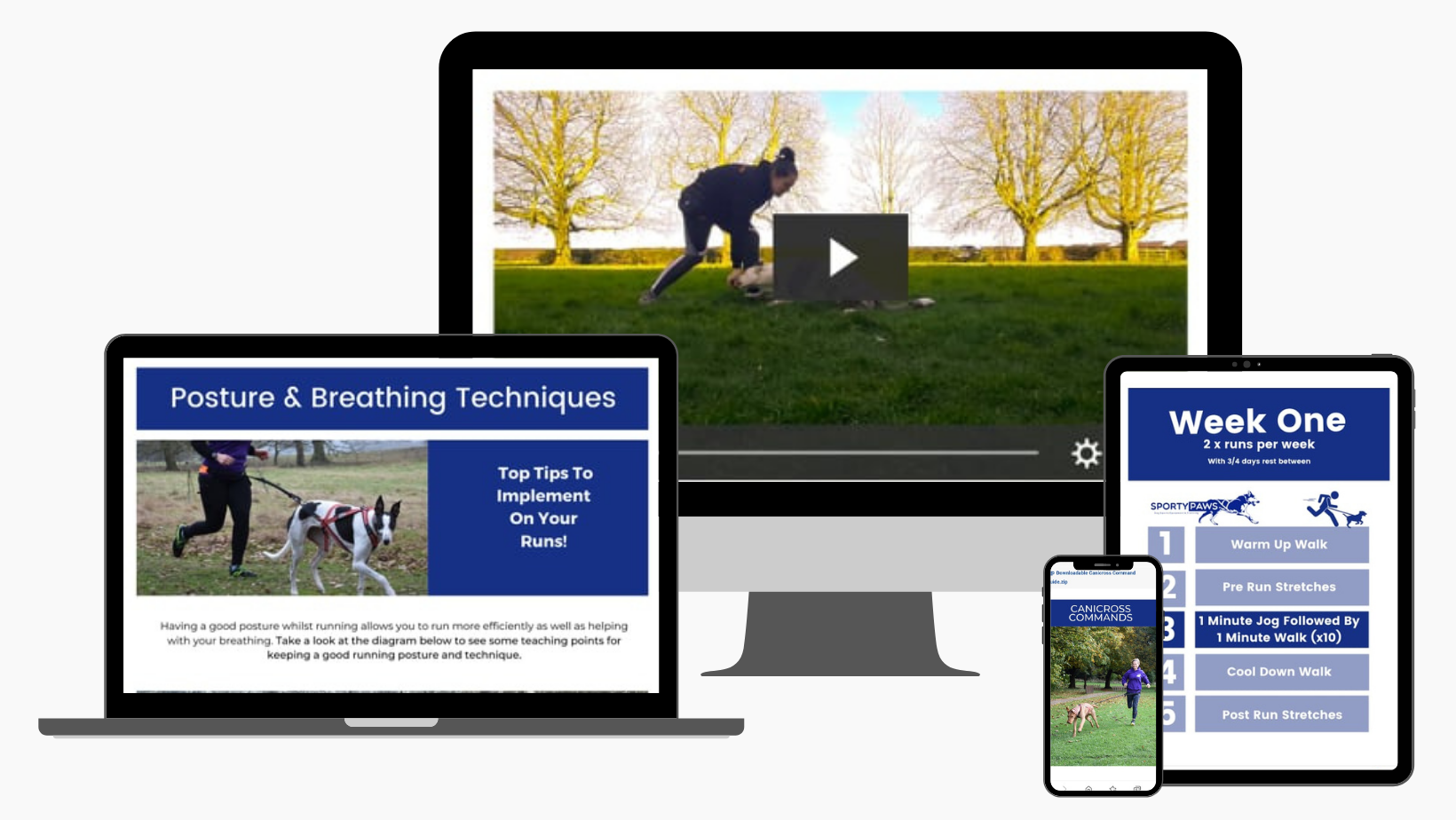 Here's What To Expect
From This Course
You'll get all of this for just £30.00!
Course Content:
Canicross kit overview including support on choosing the correct Canicross kit and fitting instruction.

8 easy to follow weekly training plans to progress your running together safely.

Tips and advice.

Warm up and cool down routine video examples for you and your dog.

An introduction to Canicross commands.
Bonus Extra's:
A 10% discount for all future shopping at Sporty Paws.

£10 discount on an extensive online Canine First Aid Course.
A Sneak Peek Of What's Inside!
Did You Know?
It's just as important to build up your dogs fitness for Canicross as it is your own. Here's why: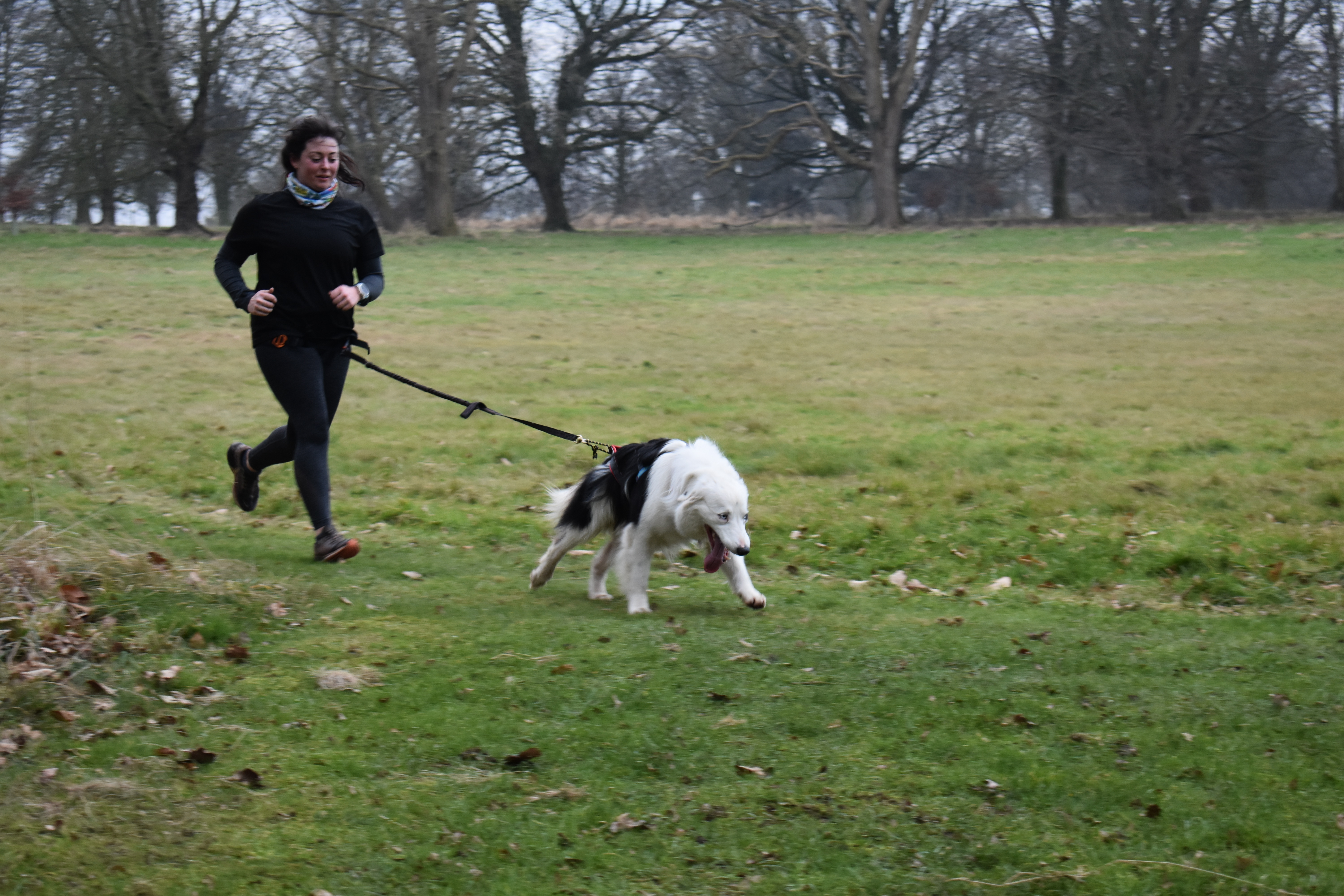 Dogs naturally run in short sharp bursts in their normal day to day lives. They need to be learn to run at a consistent set pace with their owner safely.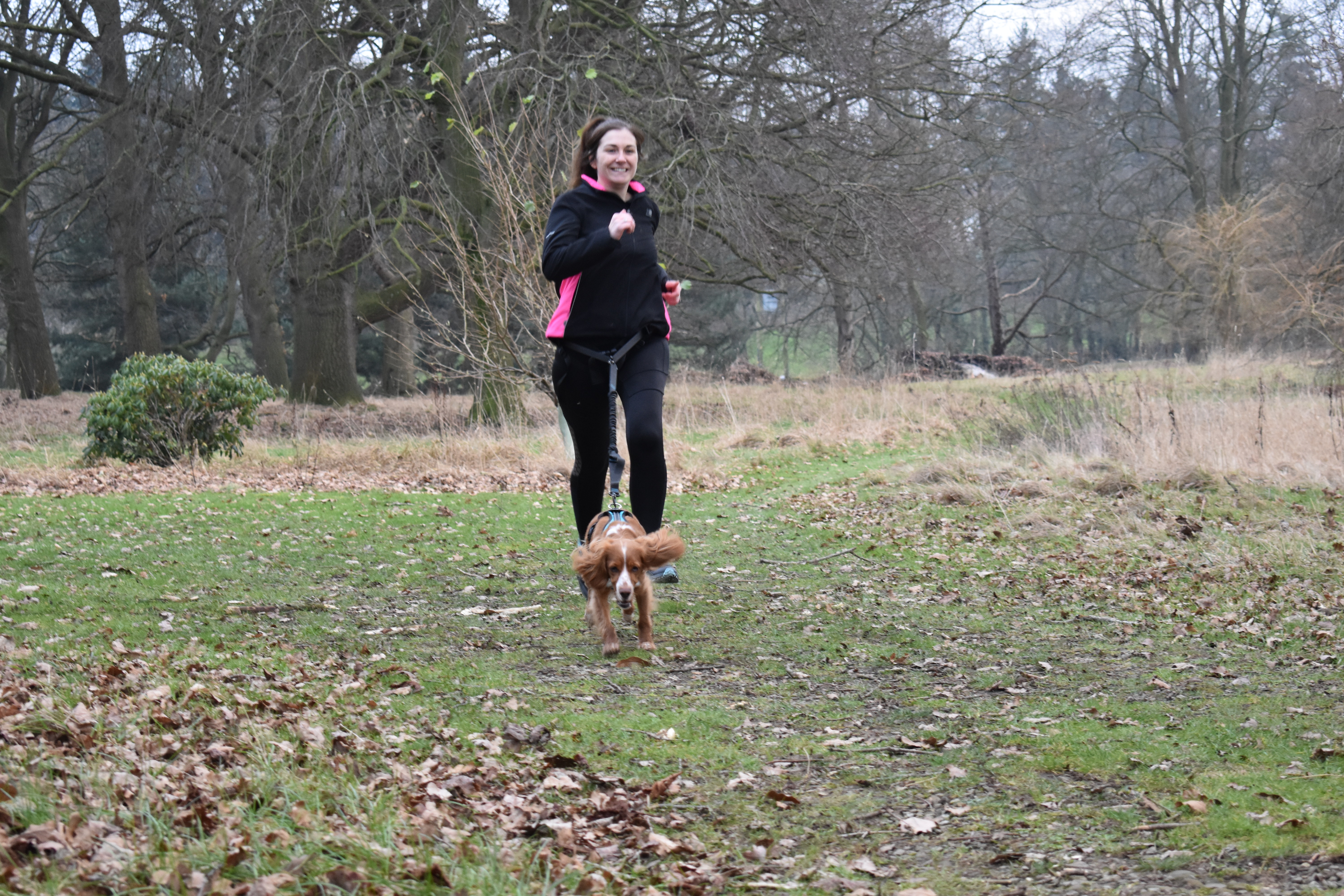 Building up your dogs running too quickly or not warming up your dog properly before running can cause injury, even if you think they are super active and energetic already!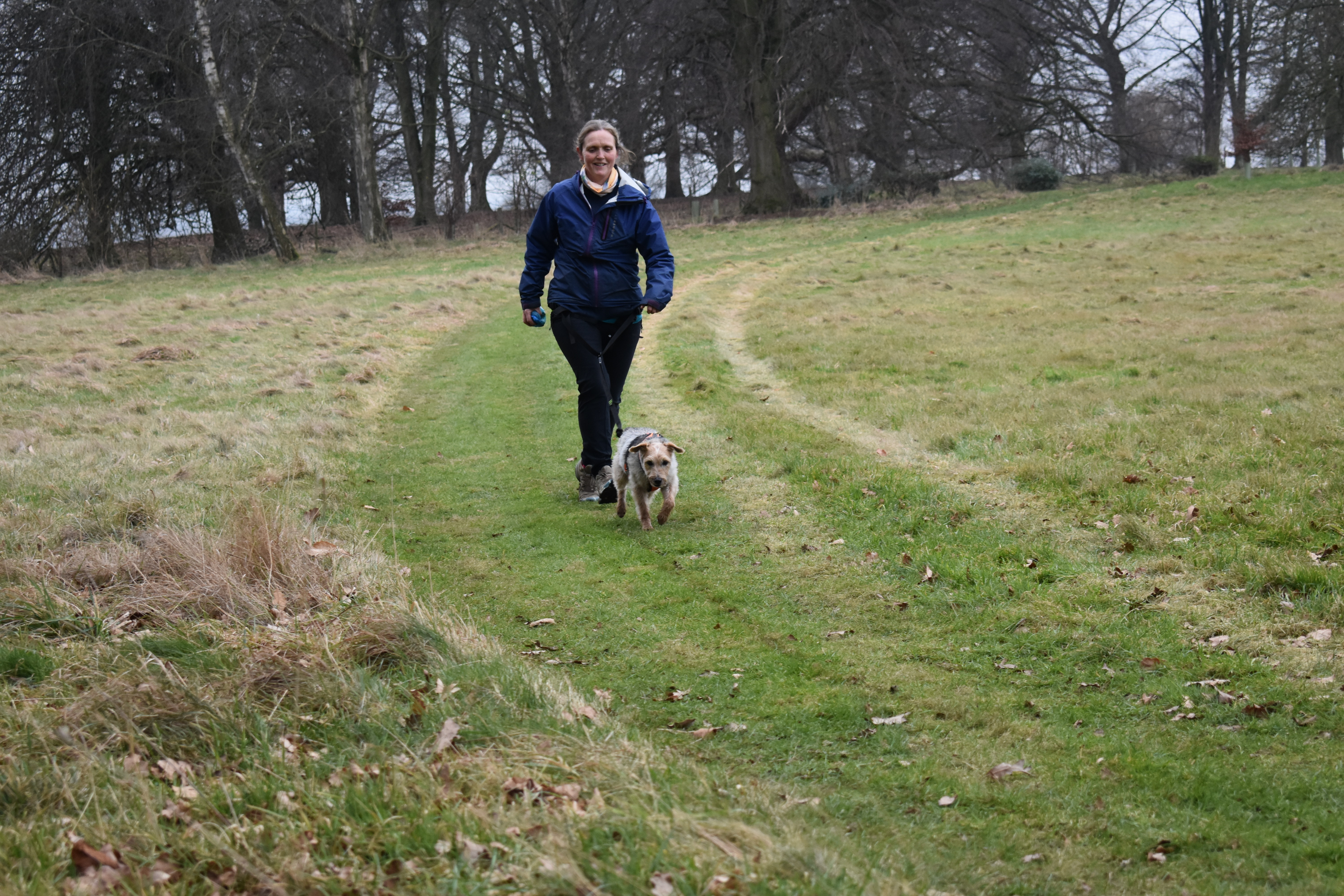 Running your dog Canicross style in harness is very different on a dogs body than it is running off-lead. It's important to condition your dog to running in harness gradually.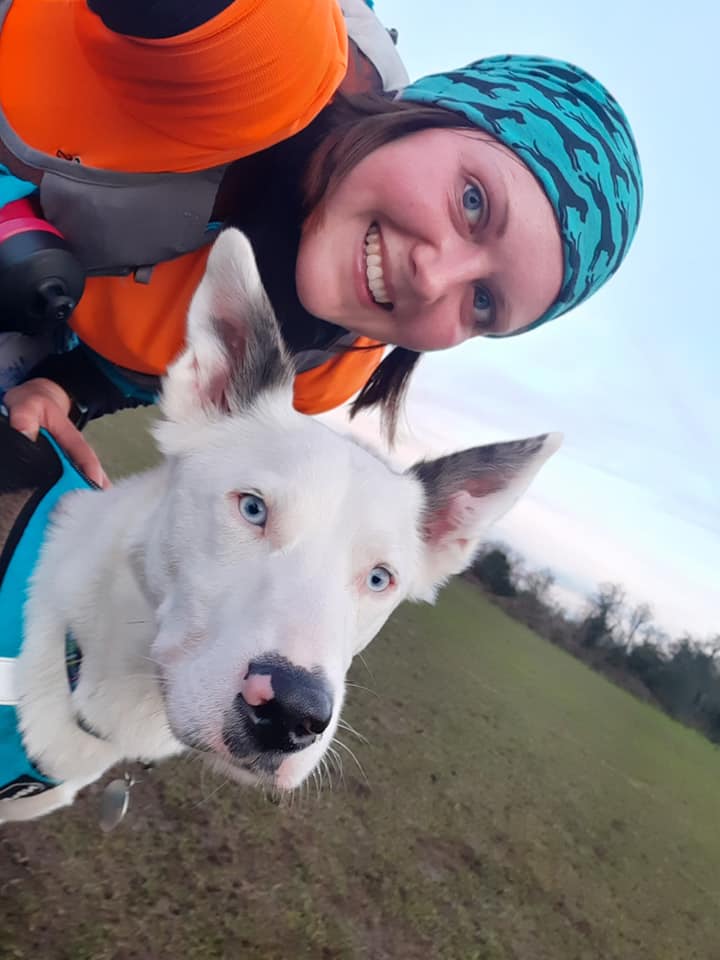 About Your Instructor
Hi I'm Emma. Sporty Paws Head Canicross Instructor, Qualified Run Leader, Trainee Running Coach & running partner to my rescue Collie X Husky, Blue.
With 7 years experience working in the dog industry, 4 of those as a Certified Canicross Trainer coaching pet dogs and their owners in the sport, as well as running a successful, busy dog training business specialising solely in dog sports, I can assure you're in safe hands starting your Canicross journey with our Sporty Paws Beginners Canicross Course!
I'll be sharing my knowledge, experiences, tips and advice as Sporty Paws Head Canicross Instructor with you in this online, self-paced course to kick start your Canicross journey together.
Don't let the fear of getting it wrong stop you from starting your Canicross Journey.
PLEASE NOTE
All dogs participating must be fully grown to avoid damage to the dogs bones, joints and growth plates whilst they are still growing. This is typically around the age of 1 year to 18 months depending on breed size. If you are unsure, please get in touch with us prior to booking to discuss this further.
We advise all human participants to get a medical sign off with their GP and dog participants to get a vet sign off prior to enrolling on this course. It is the responsibility of all users to determine whether or not to use or adapt the information or content provided. No responsibility or liability is accepted by Sporty Paws Ltd for any loss or damage suffered by an individual or their pet as a result of any of the information or content in this course.